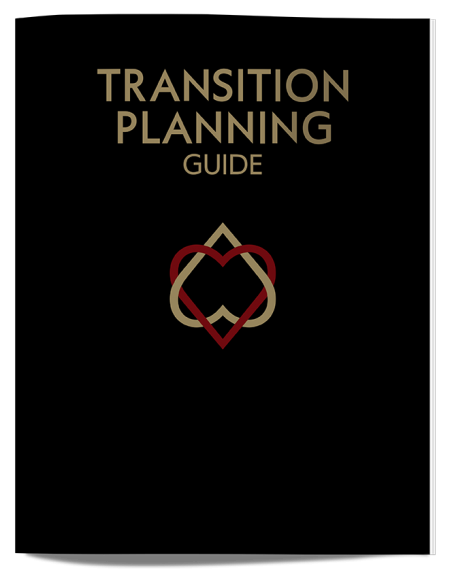 Receive your downloadable copy of the Transition Planning Guide.
Transition Planning Guide
This guide contains essential information about how to ensure your business is prepared to achieve maximum value. This is a comprehensive document that sets out the framework for a successful M&A transaction. A must read for any business owner who is planning to exit within 5 years or less.