Buy A Profitable
Business
Increase Your Market Share
See Your Investment Grow

Looking To Buy A Business? Discover Your Advantages
Working with Pavilion Business Services can dramatically increase your success of buying a profitable quality business or acquisition. Our strategies identify the best fit and synergies with precision targeting and pre-qualification to eliminate distractions and reduce hassles.
Often, when we are retained by a buyer to actively search for a business, a seller may be more motivated to consider an offer without the business officially being on the market.
This type of exclusivity is only available to select buyers that are working closely with us
"The greatest thing in this world is not so much where we are, but in the direction we are moving."
If you have a vision, we will help you turn it into a reality!
The Pavilion Team is dedicated to representing buy-side transactions. Our experienced advisors work on your behalf.

Acquisition Is A Proven Method For Quicker Growth
An acquisition catapults you into the marketplace with the advantage of economies of scale and opportunities for new growth development by obtaining quality staff, skills and assets that could otherwise take years.
The business intelligence we implement equips our experienced team to identify potential acquisition targets (locally, nationally and globally). Our M&A advisors work as your trusted partners in negotiating and structuring a transaction to meet your precise needs.
Buy A Business
With Intelligence
Achieve Acquisition Intelligence For Buying A Business
Gain a competitive edge in making opportune buying decisions.  Create strategic growth and market advantages. Begin your future here.
Free Complimentary Report
ACCESS YOUR FREE VALUABLE GUIDE
DO YOU HAVE ACQUISITION INTELLIGENCE? 
Explains the importance of deal flow, timing and market intelligence for acquisitions and buyers wanting to buy a business.
What Are The Benefits Of A Buy-side Business Broker?

Business Identification And Pre-qualification
Through our extensive global network, we are able to identify companies in specific sectors or industries that match your search criteria. We will contact your acquisition target and pre-qualify the business so you don't waste time exploring opportunities that don't meet your specifications.  Having an experienced business broker on your team will allow you to concentrate on more profitable exercises while we actively search on your behalf.

Business Acquisition Negotiations
Often your acquisition target will have already engaged a business broker. Having an experienced broker on your side as well will level the playing field.
We offer a level of objectivity that isn't always possible when you are actively involved in the negotiations personally.

Business Acquisition Financing
We have access to a variety of funding sources and may be able to help you obtain financing for your next acquisition. Pavilion networks with traditional lenders, wealthy individuals, private equity groups and other sources of financing.
Often a deal can come down to financing and it is important to work with a broker who has access to a variety of financing sources.

Documentation And Due Diligence
We will work with your legal and financial professionals to conduct sufficient due diligence, ensuring that all potential risks are identified and accounted for in the offer.
Pavilion will also work with your legal advisor to produce critical documentation such as a Letter of Intent or Purchase Agreement.

Closing The Deal
Many people think that once the Purchase Agreement is signed the deal is done, but our experience tells us that it is far from over at that
point.
We will coordinate closing activities to ensure that all due diligence items have been addressed and the groundwork has been established for a smooth transfer of ownership.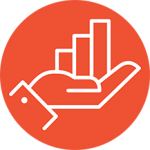 View our Opportunities for more selection.
Call Pavilion today at
1-800-758-2922
for more Businesses for Sale.
Want An Experienced
M&a Business Broker On
Your Team?
Fill out the Buyer's Registration to get started.  Be the first to hear about prime business opportunities for sale. We'll match your criteria with exclusive listings.
Buyer Reviews
I had been searching for synergistic companies to acquire for nearly three years – without success. I engaged Pavilion for their assistance and in less than 4 months they identified...

Phoeniz Fire Acquired by Strategic Buyer

Read More

I had been searching for synergistic companies to acquire for nearly three years – without success. I engaged Pavilion for their assistance and in less than 4 months they identified 11 potential targets that met my requirements. Now I've acquired 2 business operations that are the right fit and value – I've made the right choice, thanks to the talented team at Pavilion. Suren Ramlochun Phoeniz Fire Acquired by Strategic Buyer

Close

After searching for more than 2 years to locate a fit and value, without success, we contacted Pavilion to see if they could help.  We retained Pavilion to help us acquire a company that fit our investment criteria. Within 24 hours they introduced me to sellers that I wasn't aware of and the phone call with the seller went very well.  We are now in the Due Diligence phase and I'm very pleased that our transaction is on track for success.

Strategic Buyer

Read More

After searching for more than 2 years to locate a fit and value, without success, we contacted Pavilion to see if they could help.  We retained Pavilion to help us acquire a company that fit our investment criteria. Within 24 hours they introduced me to sellers that I wasn't aware of and the phone call with the seller went very well.  We are now in the Due Diligence phase and I'm very pleased that our transaction is on track for success.

Close

Strategic Buyer

Our firm is a Private Equity group who has the goal of investing over $300M for acquisitions.  We were having challenges finding and locating the "right deal" in US or Canada.  After much frustration seeking sellers who would qualify, I contacted Pavilion. I must admit after some scepticism, they are introducing me to transactions that have impressed.  They have a complete system for "deal flow" that now means we are on track to reach our investment goals.

Private Equity

Read More

Our firm is a Private Equity group who has the goal of investing over $300M for acquisitions.  We were having challenges finding and locating the "right deal" in US or Canada.  After much frustration seeking sellers who would qualify, I contacted Pavilion. I must admit after some scepticism, they are introducing me to transactions that have impressed me.  They have a complete system for "deal flow" that now means we are on track to reach our investment goals.

Close

Private Equity
FREE Consultation