Sell Your Business
With Confidence
Divest To Create Internal Improvements,
Shareholder Value Or Cash Flow

Selling Off Your Business Interests Has A Lot Of Benefits
Divestiture can represent a partial or full disposal of a business entity through exchange, closure, or outright sale.
This strategy is used for growth, obtaining funds, enhancing stability or for breaking the business into units to reach greater value than the consolidated company.
Company value can be maximized in good times to reduce stress for owners, employees and families.
"Wise executives divest businesses so that they can create new ones and expand existing ones."
Before agreeing to less-than-optimal terms just to close the deal, a Pavilion M&A advisor should review all options for the sale, or partial sale, of your business and structure a deal with the best price and terms for you.

Divestiture
Divestitures help companies maintain their strategic focus.
Selling assets with poor profitability frees up internal assets, which the company can use to strengthen its other businesses. Disposal of non-core assets avoids costly distractions and creates value.
Divestitures also provide cash to purchase or improve assets that can enhance profitability.
Free Complimentary Report
EXIT THIS WAY – SUCCESSION PLANNING:
Offers crucial information in making correct decisions if you are thinking about selling your business and how to sell for maximum value.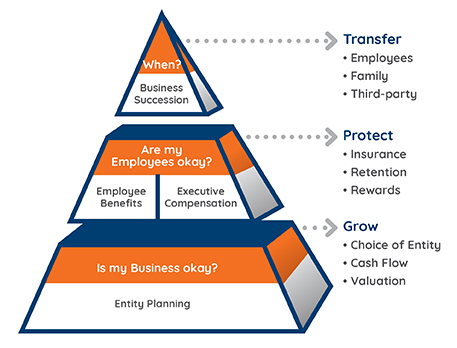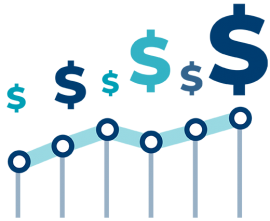 Waiting Too Long = Too Little, Too Late
The costs of holding onto businesses, particularly successful ones, are high. Finding the best buyer for the sale of your business can be challenging. The entire process may seem daunting when you add financing to the equation. Here are a few risks that may not be recognized by a business owner:
Every seller knows a buyer, but the results are not optimal
Not being prepared for the extensive effort and time the deal will take
Failing to create a competitive sales process
Having an inadequate understanding of competitors and market comparables
Failing to negotiate and agree upon a favorable Purchase Agreement
Overestimating the value of your business and undervaluing intangible assets
Not appreciating that time is the enemy of all deals
Failing to communicate the vision and strategic fit
Not understanding the negotiation dynamics
Sell sooner. For the vast majority of divestitures we've studied, it's clear that an earlier sale would have generated much higher returns.
Reduce the risk of selling by working with a Pavilion advisor who specializes in negotiating Merger and Acquisition transactions.
Thinking Of An Exit Plan?
Contact us for more information about selling your business
FREE Consultation