Discover how the Deal Tension advantage
creates a bidding war
Pavilion's strictly silent auction gives you the benefit of multiple pre-screened and pre-qualified bidders in our extensive and diverse range of connections across the globe – elevating price and terms.
1. Timing for Exit Strategies

Using insight-driven research and strategic analysis you can wisely evaluate your exit strategy in context of risks and opportunities.
2. Business Intelligence

Gain competitive intelligence and uncover new opportunities that empower you to refine the business offering. Our big data technology is unparalleled.
3. Creating the Invisible Seller

Your business remains under the radar so that your company name is never revealed. All our processes rigorously protect your identity, information, clients
and customers.
4. Marketing the Unique

Through distinctive brand positioning, media exclusivity, trail-blazing technology and our marketing advantage, Pavilion elevates your business positioning.
5. Buyer Outreach Programs

We have access to buyers from around the world including strategic buyers, financial buyers, private equity groups, private buyers and much more.
6. Precision Targeting

Investor profiling and intelligence creates better opportunities. Selected by industry category, niche and vertical markets, revenue and other criteria, you
are guaranteed to find the best buyers.
7. Confidentiality,
Privacy & Security

Pavilion's rigorous security protocols, strict guidelines, ethical integrity and communications ensures your business confidentiality and complete
privacy.
8. Pre-screened & Pre-qualified

Pavilion's secure virtual Data Room provides the security, privacy and confidentiality for form submissions, pre-screening and the prequalification
process.
9. Global Online Auction Market

Your business is showcased to qualified buyers on our exclusive network of the world's most financial and strategic buyers and investors – in both the
private and public sectors.
Free Complimentary Book
Discover how the Power of the Auction can elevate the price of your business.
Utilizing a combination of A.I., data engineering and custom-tailored precision-targeted outreach to multiple strategic investors, niche and vertical markets enables a significant increase in multiple bidders with up to 70% lift over conventional transaction values.
We attract more Buyers like no other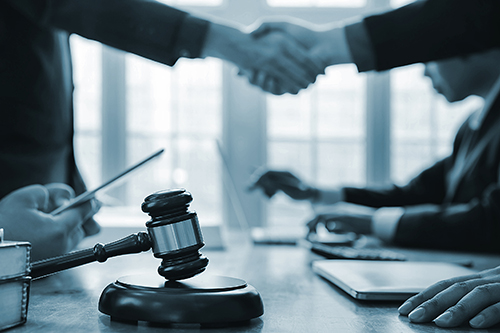 Deal Tension Matters!
Silent auction creates deal tension and delivers additional turns of EBITDA and affects overall value – capturing true market value.
We see a lift in the multiples of 2x to 5x EBITA paid by the buyer for our clients.  Gain 20X to 50X additional strategic bidders during the M&A process through our data research, expertise and multiple negotiations created by our exceptional Pavilion team.
Gain the audience your business needs
Unrivalled Global Marketing
Be seen on a global showcase. In a connected world, your business buyer could be in your region – or across the continent. Our M&A marketing platform reaches buyers locally, nationally and worldwide.
We are the first M&A firm to brand and market businesses with digital outreach and the only firm who seamlessly showcases your business to selective national and international buyers.
The Future of Business Marketing
A better approach, for better results. Pavilion M&A Services is a ground-breaker in digital marketing innovation. We give clients privileged access to technology that showcases their business to influential, next-generation buyers and investors.
Why settle for less than what your business is truly worth? When selling your business, take more control and dictate your terms.
Add value to your business
Results count!
It's all about value. You want to achieve the value for your business that you've worked so long and hard for. Pavilion delivers on their promise help our clients grow and protect their wealth. Ranked as one of most trusted brand in M&A Business transactions, our M&A Specialists can help you realize the rewards you've been waiting for.
FREE Consultation