With negotiated transactions, your business deal just got better…
Work with a negotiated transaction professional who knows their (and your) business for the best advantage in deal-making.
Why settle for a low-return on your investment and the risk of your deal collapsing?
Navigating complex processes

Effective negotiated transaction agreements involves addressing and resolving a number of key business factors including:
Legal
Tax
Intellectual Property & Assets
Employment
Due Diligence
Liability issues
Negotiating on your behalf

These agreements are heavily negotiated, and a poorly negotiated transaction can result in significant risks to the selling company and its shareholders, including to the certainty of closing the deal and potential post-closing indemnification liabilities to the buyer.
We structure your deal to achieve optimal results, maintain deal flow and apply master negotiation skills and strategies.
Best possible outcomes

Negotiated transactions provide optimal results while avoiding undesirable outcomes or significant losses:
The best price and terms
Better merge fits
Minimized risk and maximized rewards
Saved time and money
Advanced exclusivity, confidentiality and security protocols
"Negotiated transactions will always give you the advantage in deal closure."
Pavilion provides complete privacy, security and exclusivity advantage to protect your business interests. We deliver superior market intelligence, deep relationships and decades of combined experience advising privately-held companies on complex transactions.
Risk mitigation means you don't have to worry…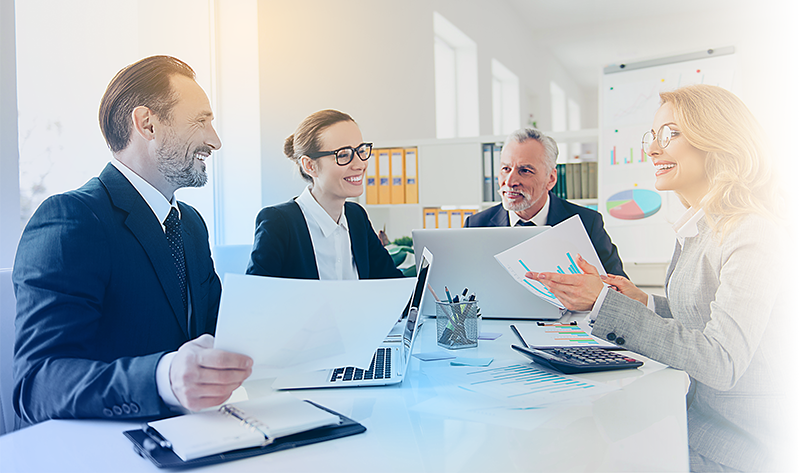 Your business investment is in safe hands
Taking care of key issues is what we do. The ability to achieve success in any negotiation depends on a number of factors:
The leverage a party has in the negotiation
Price and other key terms the parties may have already agreed upon at the letter of intent (LOI) stage
The risks a party is willing to take with respect to closing conditions and post-closing liability exposure
Whether there is competition among bidders for the target company
The quality of the lawyers involved and the skill of the negotiating team
We take care of "complex" so you don't have to
Confidently choose
As expert M&A negotiators and advisors, our experience on hot button issues gives you confidence going forward into any deal.
Our market expertise will help you decide what moves to make and what price to pay.
Throughout the complex merger and acquisition process, we mitigate your business risks while enabling and enhancing your deal success.
We know how to get the deal done with maximized value for you.
Your best value matters the most
Pavilion believes the essence of M&A is the same in any transaction:
Defining and executing long-term goals
Navigating financial, culture and social issues
Negotiating the best transaction for your company's shareholders
We provide a full-range of innovative and effective M&A solutions with 360° analysis in organizational structure to achieve your optimal results.
FREE Consultation