M&A Negotiated
Transactions
Private Access & Confidentiality Ensure
Your Business Interests Stay In Good Hands

Effective Negotiated Transactions
The merger and acquisition process is complex and requires professional M&A advisors. Pavilion mitigates your business risks, enables and enhances your deal success and effectively negotiates on your behalf.
Avoiding undesirable outcomes or significant losses and gaining desirable results requires processes to address and resolve a number of key business, legal, tax, intellectual property, employment and liability issues.
Whether you are selling your business or assessing an acquisition, agreements are often heavily negotiated. A poorly negotiated transaction can result in significant risks to the seller, deal failure or potential post-closing indemnification liabilities to the buyer.
"Negotiated transactions will always give you the advantage in deal closure."
Pavilion provides complete privacy, security and exclusivity advantage to protect our client's business interests. We deliver superior market intelligence, deep relationships and decades of combined experience advising privately-held companies on complex transactions.

Sell-Side
Representation
We provide rigorous security protocols to ensure the client's information is not published and is kept confidential.
We identify, analyze, pre-screen and qualify buyers. Our process reaches across geographic borders to identify and engage more strategic and investment buyers than any other firm in North America. This allows us to deliver higher prices and better terms for our clients.
Pavilion offers unique buy-side support for buyers and financial and corporate investors in acquisitions and investment opportunities. We assist in assessing investment opportunities and provide professional advisory services for making effective, timely business and investment decisions concerning M&A transactions.
Pavilion has access to profitable niche and vertical market businesses that 'fly below the radar' to provide buyers with a competitive advantage. We provide the most effective solutions to make the process easier and enable success.  Pavilion hosts a private exposition of profitable companies for sale that are available for discerning buyers. Fill out the Buyer's form to be the first to know about prime business opportunities for sale.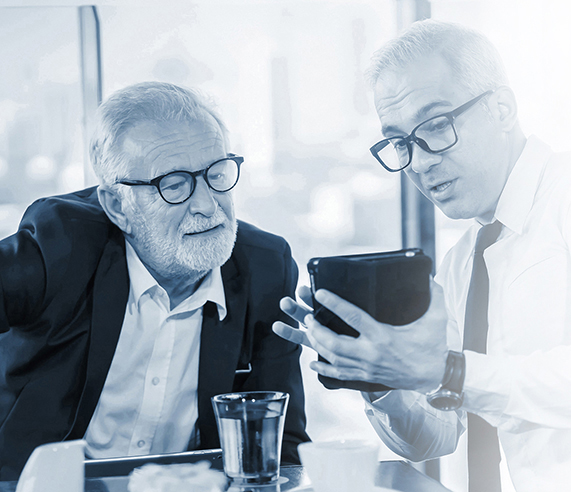 Our team of professionals have extensive experience working with various industries and sectors of privately held companies and family businesses.
Join Our Exclusive
Data Room
Connect to our private exposition of M&A Opportunities.  Fill out the Buyer's form to get started. Be the first to know about prime business opportunities for sale.  We'll match your criteria to exclusive listings.