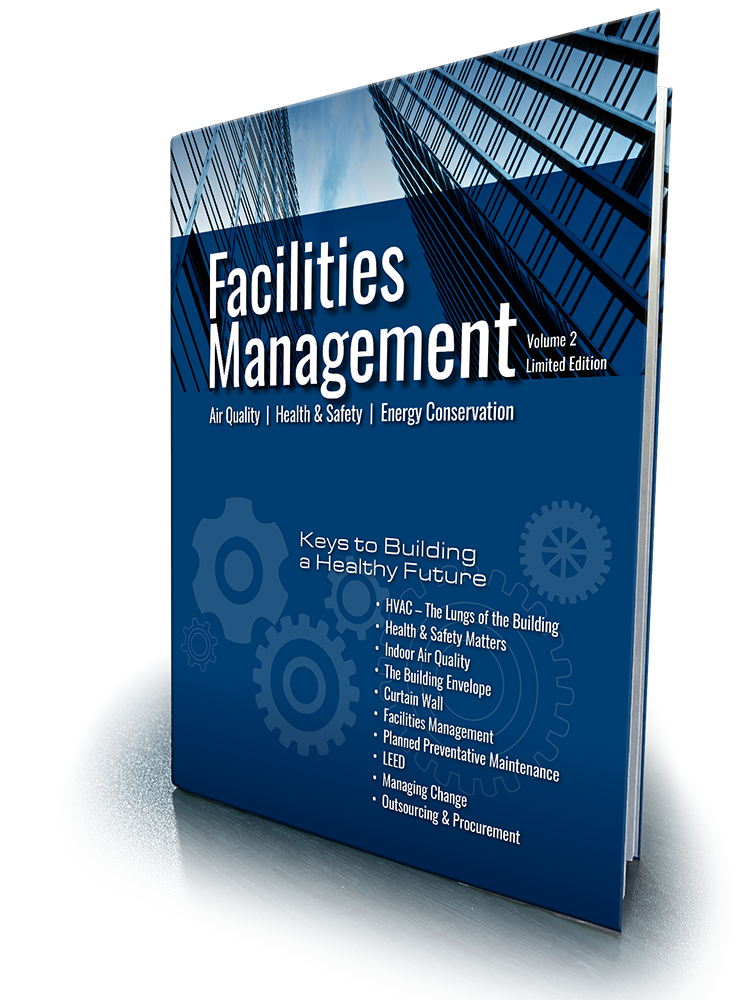 Facilities Management:
HVAC Volume 2
Air Quality, Health & Safety, Energy Conservation
A 144 page document on COVID 19 and Air Quality for Building Owners, Building Occupiers, Developers, Contractors and Facility Managers.
This book is Volume 2 Limited Edition – and every building owner and operator should have one, to protect employees, staff, visitors and management.
Available for release now .
Order Before They're Sold Out!
$97
(includes tax + shipping)
Top Benefits of the FM Guide
Improve management of HVAC facilities
Access to the HVAC information to inform and educate users
Reduce purchase and minimize operational costs
Gain strength and knowledge on HVAC effects
Improve Air Quality for health and safety
Increase your energy conservation for increased savings
Reduce absenteeism by employees and management
Design and develop a better functioning workplace
Outsourcing for success and reduce hassles
Increase comfort and reduce energy costs
Ensure a healthy workplace environment and reduce risks
FM Guide – Target Audience
End Users:
Schools and Universities, Polytechnics and Training Facilities
Private Education Facilities
Churches
Hospitals, Clinics, Health Spas
Pharmaceutical & Cleanrooms
Hotels and Motels
Shopping Centres, REITS and Malls
Retailers (larger chains)
Restaurants
Property Owners of Hi-Rise Developments
Property Management Co's, Multi-Residential and Strata's
Technology and Software Co's
Trade Sector:
HVAC
Suppliers and Mfg's of HVAC
General Contractors
Trade Associations (see list)
Realtors
Distributors and Dealer Outlets
Convention Centres and Exhibition facilities
Food Manufacturing Operations
FACILITIES MANAGEMENT: HVAC VOLUME 2
AIR QUALITY, HEALTH & SAFETY, ENERGY CONSERVATION
FREE Consultation