The Importance of Exit Planning – 6 Crucial Steps

Don't lose what you've worked so hard for
Despite having spent a significant part of their working lives establishing and building a successful company, surprisingly few owner-managers spend enough time planning how and when they will exit their business and crystallise the value they have built up.
In many cases owner-managers remain focused on day to day matters and leave the exit to chance, meaning they often don't achieve the best deal with the best terms. Below is a six point checklist for owner-managers to help them with this final phase.
Plan Early – ideally at least 18-24 months before the exit event.This gives sufficient time for real changes to be made which can enhance the value of the business. Leaving it until the last three months before exit means that any changes are likely to be superficial, something that the due diligence process will identify.
Prepare an exit plan – identify potential exit options e.g. trade sale, MBO/MBI, flotation etc.Consider current/anticipated valuation. Look at potential opportunities – what areas should the business focus on in order to enhance value ahead of exit? Look at potential threats – what actions could the business take to mitigate these threats?
Plan for succession – the initial success and growth of many owner-managed businesses are often down to the drive of the owner and the strength of personal relationships with customers and suppliers.Although there may well be an earn-out period (a time when the seller remains with the business to ensure a smooth handover), a purchaser wants to acquire a business where the underlying value is in the business itself, rather than the owner. For this to be the case, there usually needs to be a successor and the process of transition needs to be well progressed by the time of sale. This phase can be particularly difficult for the owner-manager but is often one of the most important in terms of achieving optimum value.
Identify future potential/opportunity – it is important for the purchaser to have a clear picture of the short and medium term prospects and opportunities for the business they are acquiring.They will want to make the acquisition a success and 'take the business to the next level'. This may be through international expansion or through the introduction of new products or services. Clearly the purchaser will be more willing to ascribe value to the opportunities if there has been some progress made towards them, like a successful product launch or the opening of a new market that demonstrates the product or service is transferable.
Management information – purchasers are keen to see proper management reporting and analysis (clearly the level of reporting should be appropriate to the size, nature and complexity of the business).It should be timely, relevant and reliable. In many owner-managed businesses this area can often be overlooked, so it may need attention in the two years prior to a planned sale. As a minimum, businesses should look at monthly management accounts against budget figures, with reviews of material variances.
Maximizing value – in its simplest form, purchasers will most often value businesses based on Earnings Before Interest, Tax and Depreciation/Amortization (EBITDA), to which they will apply a multiple e.g. 3x, 4x, 5 or more.During the planning period it is worth focusing on the key drivers to identify how they might be improved. For EBITDA, look at how sales might be increased, how the gross profit margin could be improved, or how costs might be reduced. The multiple is more reflective of the quality of the earnings made, so owner-managers should look at future potential and what progress they can make towards demonstrating the potential that exists. Finally, having invested time in planning for an exit and having identified what areas to focus on, it is important to keep the Exit Plan and progress made towards achieving it under review and to be prepared to update, adjust or refocus it as required.
FREE Consultation
Upcoming Events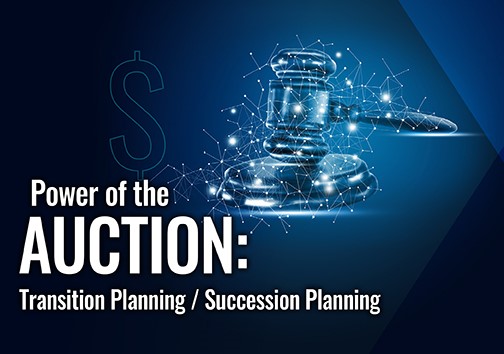 THURSDAY, MARCH TBA, 2023 • 10:00 - 11:00 AM (PDT)
Power of the Auction: Transition Planning / Succession Planning
Create higher value for your business with a structured silent auction and the advantage of multiple bidders. This FREE Webinar is open for all to attend. Learn More.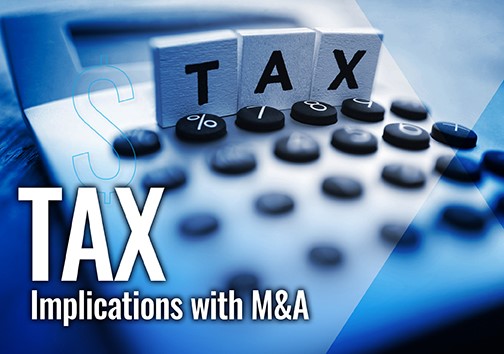 THURSDAY, APRIL TBA, 2023 • 10:00 - 11:00 AM (PDT)
Tax Implications with M&A
Understand tax savings, the optimal time to sell your business and an Asset versus Share sale. This FREE Webinar is open for all to attend. Learn More.